Recommended for:
Get the best VPN for Kodi
Enjoy the world of Kodi with RUSVPN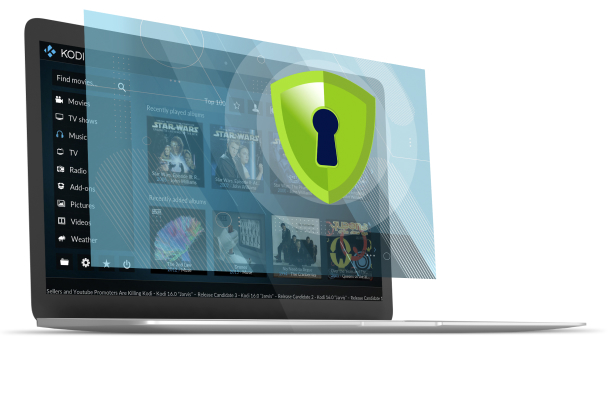 Super speed
100% secure and anonym connection
Powerful server network worldwide
Unlimited streaming
Unblock Kodi addons
Strictly no-log policy
24/7 live-chat support
30 days money back guarantee
Get special benefits while using RUSVPN with KODI
Unblock exclusive and hidden Kodi addons for regular users
Get access to the best content libraries and channels around the world like Netflix, Hulu, Amazon Prime, and others.
Use the best encryption protocols and protect your information and privacy
KODI ICEBERG
WARNING!
As a regular KODI user you get only 25% of all KODI content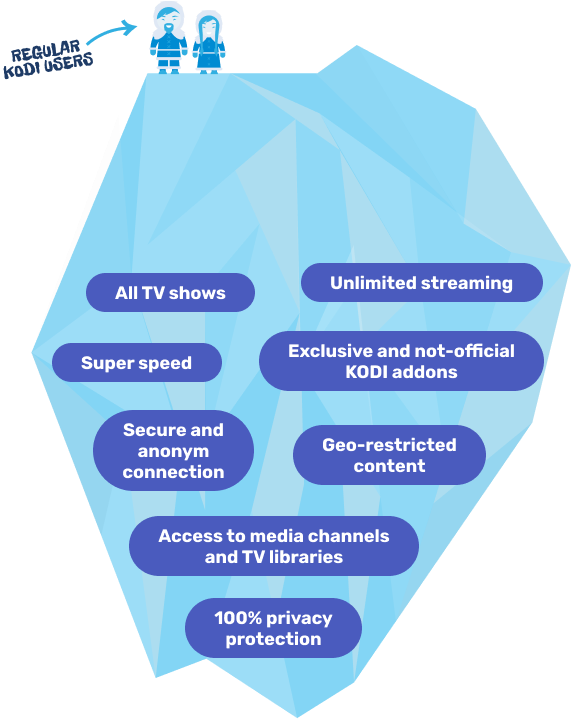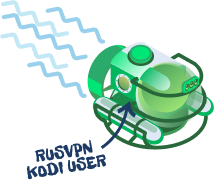 The world of KODI will be yours with RusVPN
Get 100% benefits and possibilities!
Get 100% benefits and possibilities!
Our powerful server network worldwide
1260+ VPN servers· more than 50 Countries · 5 continents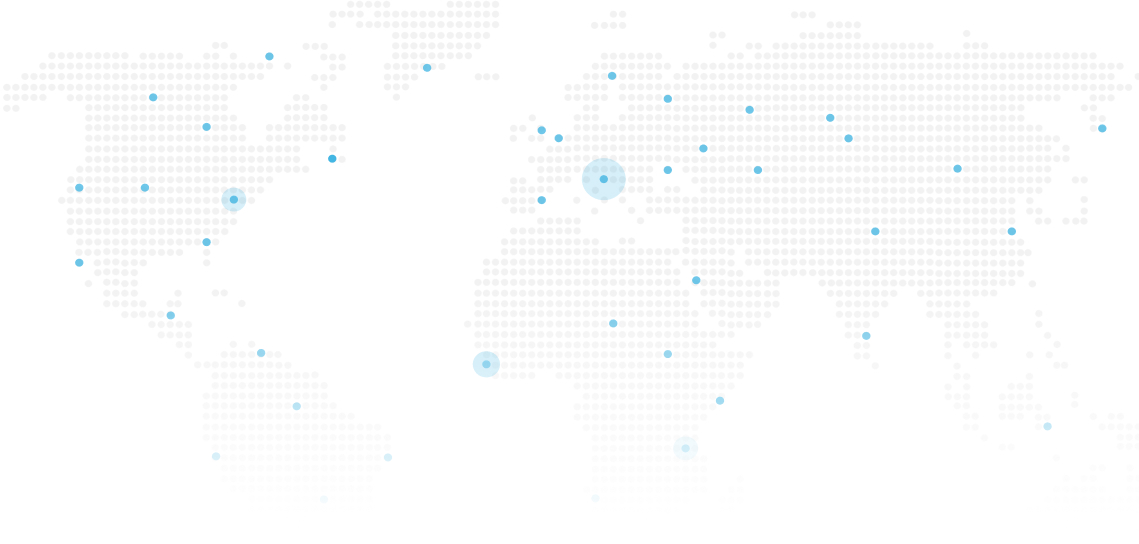 Albania

Servers available: 4

Australia

Servers available: 6

Belarus

Servers available: 2

Belgium

Servers available: 3

Bulgaria

Servers available: 7

Canada

Servers available: 21

China

Servers available: 6

Cyprus

Servers available: 7

Czech

Servers available: 25

Egypt

Servers available: 4

Estonia

Servers available: 11

Finland

Servers available: 3

France

Servers available: 22

Germany

Servers available: 27

Greece

Servers available: 5

Indonesia

Servers available: 7

Israel

Servers available: 9

Italy

Servers available: 8

Japan

Servers available: 5

Latvia

Servers available: 9

Lithuania

Servers available: 4

Moldova

Servers available: 2

Netherlands

Servers available: 14

Norway

Servers available: 3

Poland

Servers available: 6

Russia

Servers available: 14

Singapore

Servers available: 3

South Africa

Servers available: 4

Spain

Servers available: 13

Sweden

Servers available: 5

Switzerland

Servers available: 4

Turkey

Servers available: 14

Ukraine

Servers available: 9

United Arab Emirates

Servers available: 3

United Kingdom

Servers available: 27

United States

Servers available: 42